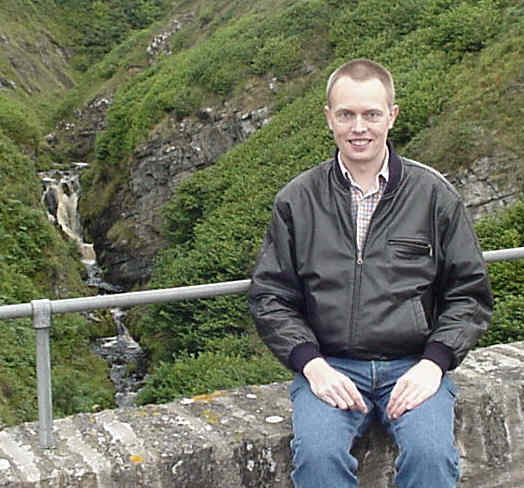 Mechanical Television (4)

This section goes into quite a bit of detail on how I built my rotating disc television. Please note that I'm not responsible if you do or copy anything I describe and something goes wrong!

In 1884 Paul Nipkow (pronounced Nipkov) thought up and patented the idea of scanning an image and sequentially transmitting the brightness information. At any one time only the brightness of a single point on the image is being transmitted, which is easy over a single channel (e.g. pair of wires or a single radio frequency). Provided this point moves around the whole image in a specified pattern the received signal can be used to recreate the transmitted picture. If this is repeated many times per second the person watching the received images will see smooth movement. This is because the eye cannot work quickly enough to identify the successive images as being individual pictures, an effect known as persistence of vision, so the brain interprets changes from one image to the next as normal motion.

The pattern traced out by the point measuring the brightness moving around the image is somewhat arbitrary provided all points in the image are visited and could even be changed from one transmitted image to the next. The same pattern traced out at the receiver with the corresponding brightness at each point will reproduce the picture. In practice most mechanical and electronic systems work best by scanning the same pattern every time in a rectangular format sampling the brightness along adjacent parallel stripes laid out across the rectangular region one stripe at a time. This results in the familiar television rastor where the image appears to me made up of lots of close together straight lines.